Following the successful evaluation of the proposal and negotiations with the EC, the Grant Agreement was signed between the EC and project partners at the end of January 2019. The project was kicked off at Space Applications Services, Belgium with the attendance of all 9 project partners along with the members of the PSA-PERASPERA and EC representatives from 6 -7 Febrary 2019.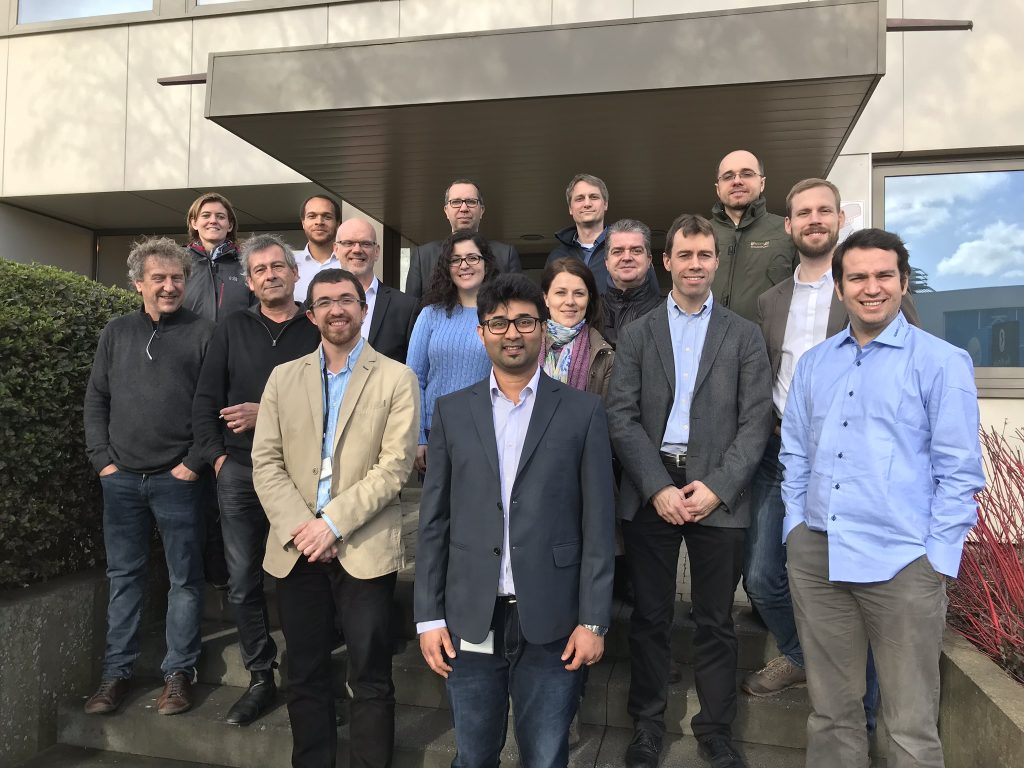 The project coordinator Mr. Shashank Govindaraj from Space Applications Services, started the sessions by introducing the scenarios in a future lunar application context – where multiple robots would be deployed for assembly and construction of ISRU (In Site Resource Utlisation), habitats and supporting systems for future establishment of a human presence on the moon. Following this, a review of technical objectives, reuse of previous OG building blocks, project timelines and project management methodology was covered.
Work package leaders presented the technical objectives, task descriptions and associated deliverables for each WP. This stimulated consortium level discussions on potential challenges and resulted in brainstorming preliminary solutions. The PSA and EC also identified the need to have a strong end user board connected to ensure future spin-in and spin-out, to and from terrestrial robotics. The scope and ambition of the project was identified to be challenging in the allocated 24 month period, hence a moderately agile approach to manage the project was proposed to ensure early prototyping and partial integration of new sub-systems with previously developed OG building blocks.
On the day following the kick-off, the first work package dealing with the review of the State of the art on cooperative multi-robot mission planning and manipulation, identification of reference scenarios and requirements was officially started. A reference plan was set out within the consortium to commence the work on PRO-ACT.